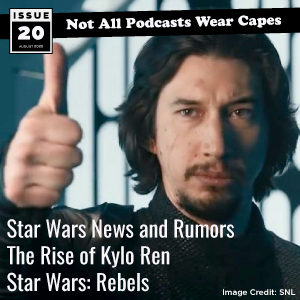 This issue of Not All Podcasts Wear Capes is sponsored by Shadowboxes by James.
Hear us talk about Star Wars News and Rumors, the 4 issue comic book series "The Rise of Kylo Ren" and a 15 minute timer on Star Wars: Rebels!
Also in this episode, the second trivia question for the NAPWC custom shadowbox!
Listen Now >>